Today is December 1st and we'll be starting our "Truth in the Tinsel" Advent adventure today. If you haven't gotten your copy to do it with your family and you want to, you're in luck! Amanda has graciously offered 20% off the ebook with code LAVENDERSAGE. Use the link below and add the code during check out.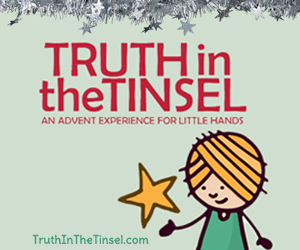 I am affiliate of Truth in the Tinsel. Thank you for your purchase!
I'll be posting pics of the ornaments my kids make as we go through the book. So stay tuned!!